Renovation of the Azalea Garden Pond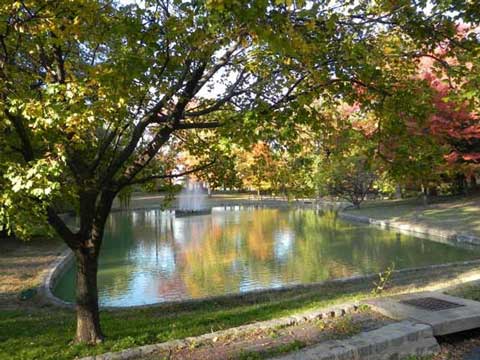 The Azalea Garden Pond renovation project has begun in earnest!
The Friends of Bryan Park and the Department of Parks and Recreation are joining forces toaddress the problems with the Azalea Garden pond, including algae blooms, duckweed infestations,a lack of water quality, and general unsightliness.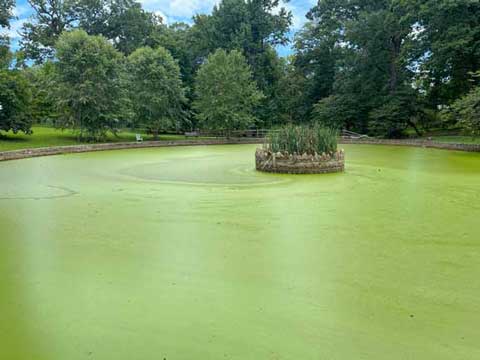 For some time the pond's water level has been maintained by water run off from the road that runsbeside it, causing the pond to fill with sediment from the road, leaves, limbs, and otherdebris. There are several large cracks in one wall and smaller cracks in other walls. Very little watercirculates throughout the pond.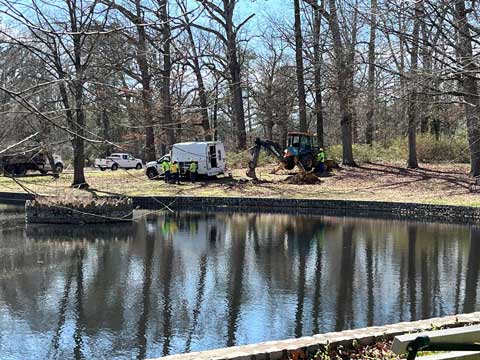 The first steps in the renovation have been completed. A leak in the watering system for the SoccerFields has been repaired. The pond has been analyzed for the depth of the sediment,and sediment samples have been tested and found to be free of any major contaminants. The pathof the electric service has been determined, and the electric lines should be installed soon.
Once the electric service is installed, the pond will be drained and the sediment removed. The pondwalls will be inspected and assessed; any damage to them will be repaired. Any tree roots that haveimpacted these pond walls will be assessed and properly mitigated. An aeration system, and a newfountain will be installed, and the pond will be refilled.
As you can imagine, this project will be expensive. We estimate costs to be $150,000. While weare working with the Richmond Parks, Recreation & Community Facilities, we still will need to raisemoney to complete the project. Accordingly, the Friends of Bryan Park are now beginning a fundraising campaign to complete the Pond Rehabilitation Project.
There will be fundraising events of different types, but we believe that the generosity of park users,friends and neighbors will contribute to this badly needed project.
To contribute, please click "Donate to the Azalea Garden Pond Project"or contribute to the Friends of Bryan Park RAP Fund through Give Lively!Text BRYANPARK to 44-321